Rock Hudson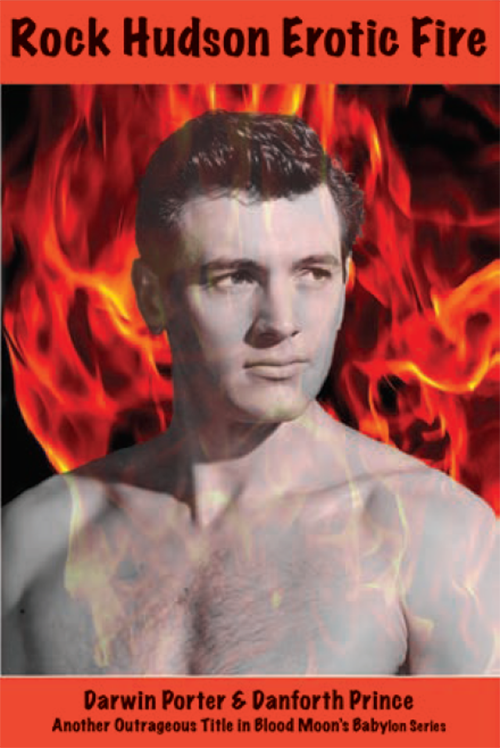 Erotic Fire
Darwin Porter & Danforth Prince
In the interim since Rock Hudson's tragic death as one of the early (and perhaps the most shocking, based on his celebrity) victims of AIDS, his legend has evolved into a nationwide cult. Yet despite his post-mortem fame, his salaciously poignant story has never been told. Until now.
Loaded with details never set into print before, this unvarnished, uncensored overview of Rock Hudson's scandal-soaked rise to fame and subsequent fall from grace, in commemoration of the 32nd anniversary of his death, is the first and most comprehensive ever published.
Compiled in the aftermath of 50 years of research, this provocative, scandal-soaked overview of the most macho sex symbol of his era (the centerpiece of a passionate and growing fan cult), it presents an empathetic look at the ironies, hypocrisies, and compromises of a Great American movie star. Its contents are universally poignant to anyone who understands the currency of sexuality as a platform for ambition and career advancement in the ferociously competitive world of show-biz.​
Details
Paperback 978-1-936003-55-6 $32.95
Trim size 6x9 Ppg 664
Video links for Rock Hudson