Content for class "col-cnt" id "billhill" Goes Here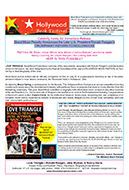 Ron, Jane, & Nancy are Winners at the Hollywood Book Awards
Blood Moon Proudly Announces Ronald Reagan's
triumphant return to Hollywood!
Bill Feingold Talks to Danforth Prince
An interview with Danforth Prince about the new Peter O'Toole biography.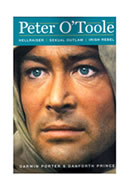 Peter O'Toole
Peter O'Toole was famed for wild boozing. But a new book claims his biggest thirst was for women.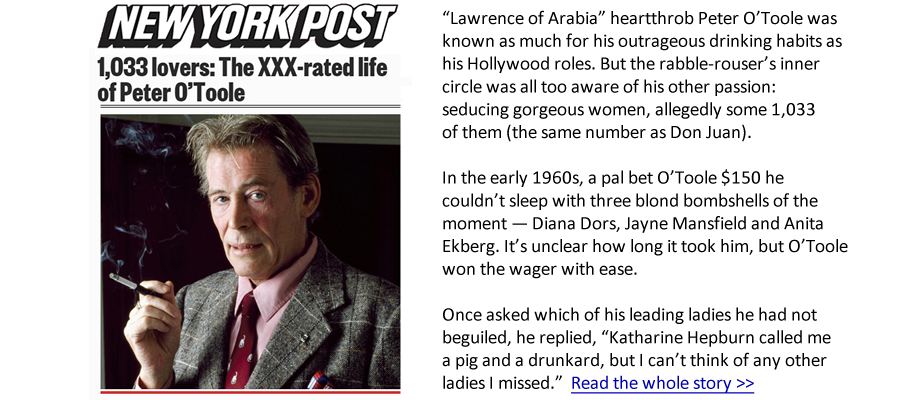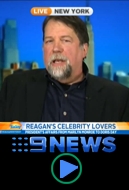 Reagan's Celebrity Lovers
Danforth Prince is interviewed on Australian TV by Deb and Ross about Ronald Reagan's long string of A-list lovers.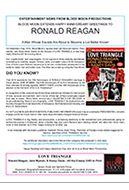 Press Release for LOVE TRIANGLE
On Valentine's Day, 2015, Blood Moon's "gossip laser" will become historic, Presidential, and three-sided, thanks to the release of LOVE TRIANGLE.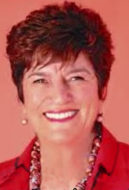 Boomer Times Discusses the LOVE TRIANGLE
South Florida's Senior Lifestyle Guru, Anita Finley, Publisher of Boomer Times & Senior Life Magazine discusses LOVE TRIANGLE with Danforth Prince.
Blood Moon Productions:
"BLOOD MOON: Entertainment About How America Interprets Its Celebrities.
"Blood Moon: Applying the tabloid standards of today to the cover-up of Hollywood's Deep-Throated Secrets.
"Blood Moon is an independent, award-winning, NYC-based publishing venue producing entertainment about how America interprets its celebrities.
As described by The Huffington Post, "Blood Moon, in case you don't know,  is a small publishing house on Staten Island that cranks out Hollywood gossip books, about two or three a year, usually of five-, six-, or 700-page length, chocked with stories and pictures about people who used to consume the imaginations of the American public, back when we actually had a public imagination. That is, when people were really interested in each other, rather than in Apple 'devices.' In other words, back when we had vices, not devices."
Reorganized with its present name in 2004, Blood Moon originated in 1997 as the Georgia Literary Association, a vehicle for the promotion of obscure writers from America's Deep South. For several decades, Blood Moon and its key players (Darwin Porter and Danforth Prince) spearheaded the research, writing, and editorial functions of dozens of titles, and hundreds of editions, of THE FROMMER GUIDES, the most respected name in travel publishing.  
Blood Moon maintains a back list of at least 30 critically acclaimed biographies, film guides, and novels. Its titles are distributed by the National Book Network (www.NBNBooks.com), and through secondary wholesalers and online retailers everywhere.
Since 2004, Blood Moon has been awarded dozens of nationally recognized literary prizes. They've included both silver and bronze medals from the IPPY (Independent Publishers Association) Awards; four nominations and two Honorable Mentions for BOOK OF THE YEAR from Foreword Reviews; nominations from The Ben Franklin Awards; and Awards and Honorable Mentions from the New England, the Los Angeles, the Paris, the Hollywood, the New York, and the San Francisco Book Festivals. Two of its titles have been Grand Prize Winners for Best Summer Reading, as defined by The Beach Book Awards, and in 2013, its triple-play overview of the Gabor sisters was designated as Biography of the Year by the Hollywood Book Festival. 
For more about us, including access to a growing number of videotaped book trailers, TV and radio interviews, and public addresses, each accessible via YouTube.com, search for key words "Danforth Prince" or "Blood Moon Productions."
Or click on www.BloodMoonProductions.com; visit our page on Facebook; subscribe to us on Twitter (#BloodyandLunar); or refer to the linka which immediately follow.
Thanks for your interest, best wishes, and happy reading. Literacy matters! Read a book! 
Danforth Prince, President
Blood Moon Productions, Ltd.